Building Simulation Applications BSA 2017
3rd IBPSA-Italy conference Bozen-Bolzano, 8th–10th February 2017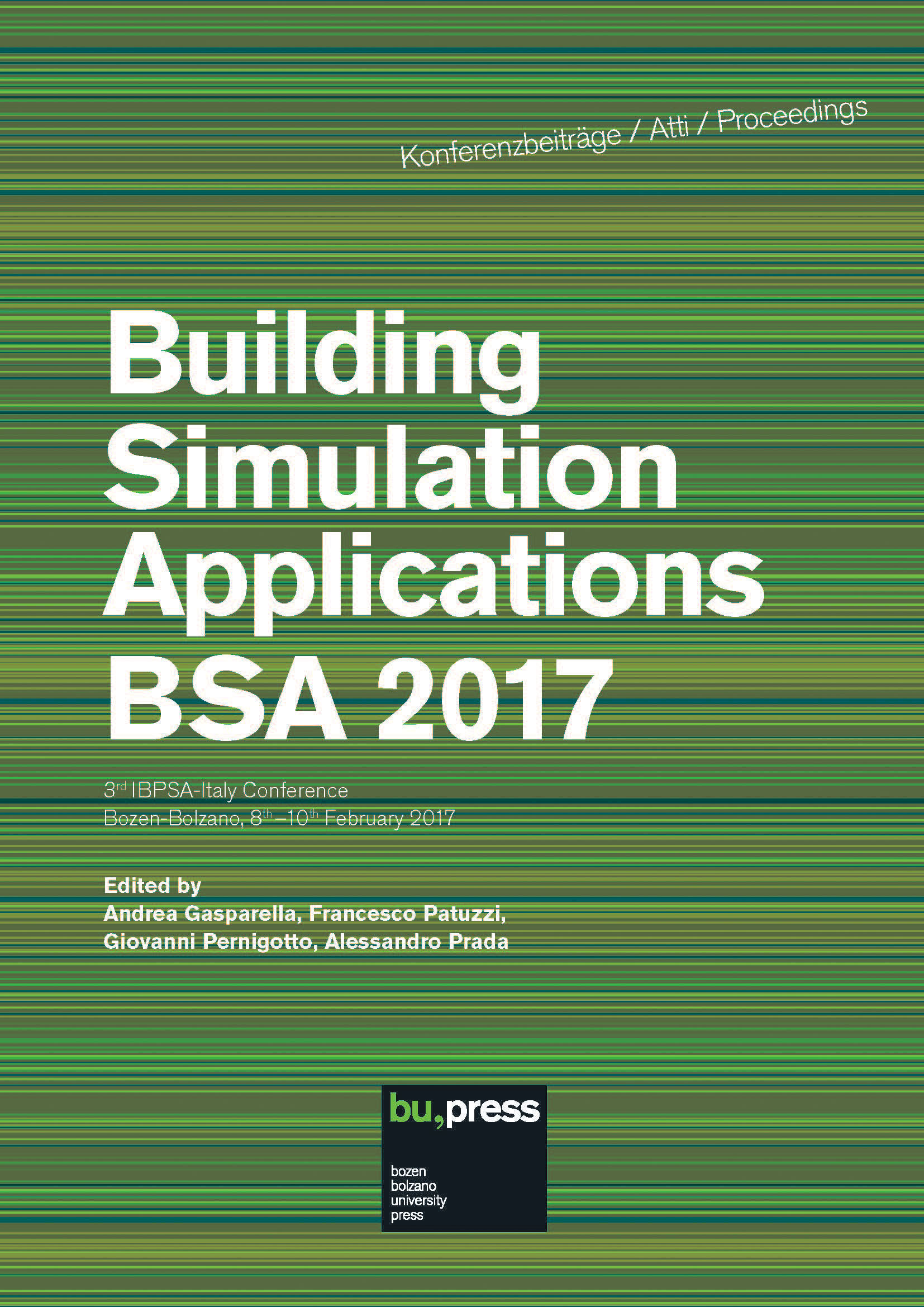 Product Materials
Building Simulation Applications (BSA) 2017 was the third IBPSA-Italy conference on building performance simulation to take place at the Free University of Bozen-Bolzano, from 8th to 10th February 2017. The main topics dealt with were the impact of micro-climate conditions on building performance, detailed modelling of physical phenomena and building system components, optimization techniques for high performance buildings, energy retrofit and advanced HVAC controls, integrated performance analysis, and visual and thermal comfort assessment.
The principal mission of the International Building Performance Simulation Association (IBPSA) is to promote and advance the practice of building performance simulation in order to improve the design, construction, operation and maintenance of new and existing buildings. IBPSA-Italy, the Italian affiliate, is a non-profit association, which includes researchers, developers and practitioners acting on the topic of building performance simulation. IBPSA-Italy was founded in January 2011 and has now more than 160 members including university professors, researchers, professionals, software developers and students.
This title (excluding the cover and the quotations) is licensed under a Creative Commons Attribution-ShareAlike 4.0 International License.