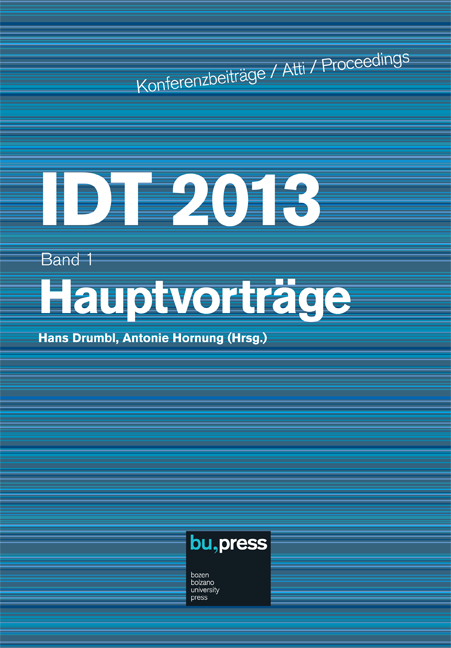 Description
Der Band versammelt die Hauptvorträge der Sektionen an der IDT 2013 in Bozen. Er vereint eher theoretisch verortete Beiträge mit praktisch orientierten Einzeluntersuchungen. Im Fokus steht die Geschichte des Faches DaF, seine Entwicklung innerhalb der Germanistik und aus dieser heraus, sowie seine Positionierung in einer mehrsprachigen Welt. Diese grundsätzlicher ausgerichteten Arbeiten werden ergänzt durch Untersuchungen zur Literatur- und Landeskundedidaktik sowie durch die Diskussion schulsprachenpolitischer Fragestellungen, wie z. B. Sachfachunterricht auf Deutsch oder Deutsch als Herkunftssprache. Beiträge über diverse Ansätze in der Deutschdidaktik sowie über den Einsatz der neuen Medien im Sprachenunterricht runden das Bild ab.
Editors
Drumbl, Hans; Hornung, Antonie
Series
This title (excluding the cover and the quotations) is licensed under a Creative Commons Attribution-ShareAlike 4.0 International License.