IDT 2013/3/1 Kultur, Literatur, Landeskunde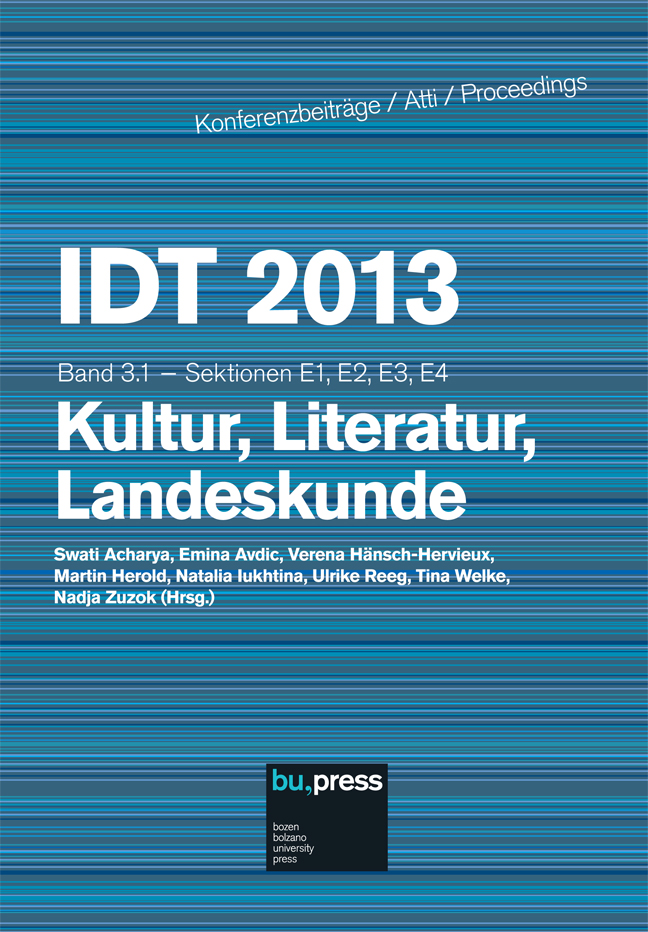 Product Materials
Die Bände 3.1 und 3.2 versammeln Sektionsbeiträge an der IDT 2013 in Bozen zu den Themen: "Bildende Kunst und Literatur", "Neue Ansätze in der Vermittlung landeskundlicher Inhalte", "Vermittlung inter-, multi- und transkultureller Inhalte", "Film", "Sprachliches und kulturbezogenes Lernen mit Literatur im DaF-/DaZ-Unterricht" sowie "Übersetzen, Dolmetschen, Kultur- und Sprachmittlung". Sie vereinen theoretisch verortete Beiträge mit praktisch orientierten Untersuchungen aus den unterschiedlichsten Lehr- und Lernsituationen. Im Zentrum stehen Probleme sprachlicher Vermittlung von kulturellen Werten sowie die Nutzung literarischer Ausdrucksformen als Lernanlass für Deutsch als Fremdsprache.
Die Verfasser sind an Universitäten und Schulen in aller Welt tätig und verstehen ihre Beiträge als Dialog mit den Sprachlehrpersonen, die in einem Umfeld gesteigerter Ansprüche und wachsender Anzahl an Interessenten für Deutsch weltweit nach neuen Impulsen für ihre Tätigkeit suchen.
This title (excluding the cover and the quotations) is licensed under a Creative Commons Attribution-ShareAlike 4.0 International License.