IDT 2013/4 Heterogenität in Lernsituationen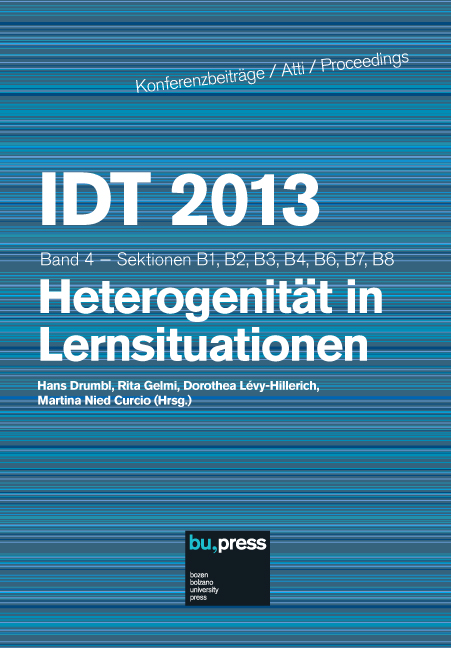 Product Materials
Der Band versammelt Sektionsbeiträge an der IDT 2013 in Bozen zum Rahmenthema "Heterogenität in Lernsitua­tionen". Schwerpunkte sind einerseits Heterogenität als Ursache für Entscheidungen im Bereich der Curricula, der Syllabi und ganz allgemein der Schulorganisation, andererseits hingegen die Aspekte der Sprachverarbeitung und des Lernens mit einer Fülle von Varianten und Präferenzen als Ausdruck der Heterogenität der Lerner und deren Persönlichkeiten und Typologien.
Die Verfasser sind an Universitäten und Schulen in aller Welt tätig und verstehen ihre Beiträge als Dialog mit den Sprachlehrpersonen, die in einem Umfeld gesteigerter Ansprüche und wachsender Anzahl von Interessenten für Deutsch weltweit nach neuen Impulsen für ihre Tätigkeit suchen.
This title (excluding the cover and the quotations) is licensed under a Creative Commons Attribution-ShareAlike 4.0 International License.