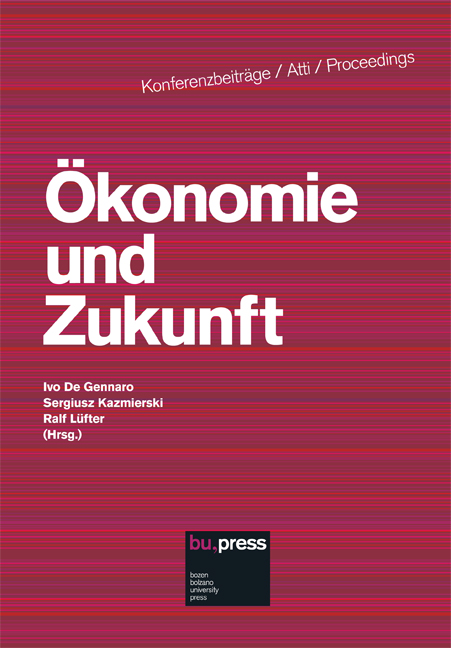 Description
Was meint die moderne Wirtschaftswissenschaft, wenn sie von Zukunft redet und Künftiges vorhersagt? Wohin greift sie aus, wenn sie die Zukunft für den Menschen sichern oder offen halten will? Wie wurde Zukunft im Griechentum erfahren und gedacht, einer Epoche, in der zuerst die Möglichkeit einer Theoriebildung aufkam, und damit der Grundstein gelegt wurde für ein Wissen von Zukunft? Der vorliegende Band versammelt die Beiträge zu zwei in den Jahren 2013 und 2014 an der Freien Universität Bozen abgehaltenen Kolloquien zum Verhältnis von Ökonomie und Zukunft und möchte auf das Fragwürdige dieses Verhältnisses hinweisen. In dieser Absicht verlieren die Begriffe "Ökonomie" und "Zukunft" ihre Eindeutigkeit und werden ihrerseits fragwürdig.
Editors
De Gennaro, Ivo; Kazmierski, Sergiusz; Lüfter, Ralf
Series
This title (excluding the cover and the quotations) is licensed under a Creative Commons Attribution-ShareAlike 4.0 International License.